From Zero Hedge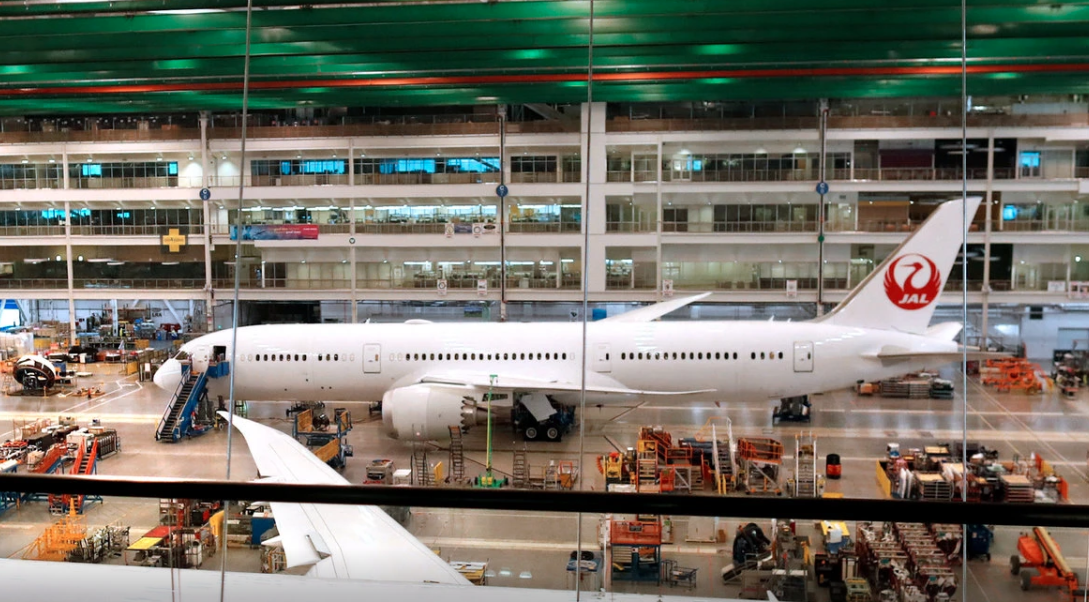 Boeing's Nightmare Continues: Dreamliner Workers Warn Of Defective Manufacturing, Dangerous Quality Lapses
By Tyler Durden
Just as it looked like the fallout from the Boeing 737 MAX crashes was finally fading into the background, the New York Times is raising new questions about an entirely different Boeing plane, the Dreamliner 787. Workers at a Boeing plant in South Carolina are complaining about "defective manufacturing, debris left on planes and pressure to not report violations".
An investigation that incorporated reviewing hundreds of emails and documents, as well as interviews with more than a dozen current and former employees, has arrived at the conclusion that Boeing pushed speed over quality when it came to its Dreamliners - a story similar to the 737 MAX, which we reported faced similar critiques. This has lead to the question whether the issues at Boeing are limited to the 737, or if they are systemic.
According to the report, Boeing's North Charleston plant has come under fire for safety lapses, and the facility has also drawn the scrutiny of airlines and regulators. In fact, Qatar Airways even stopped taking planes from the factory after "manufacturing mishaps damaged jets and delayed deliveries".
On top of that, there have been nearly 12 whistleblower claims about the plant with regulators. They describe issues like manufacturing, debris left on planes and pressure to not report violations. Additional whistleblowers have skipped that step and gone right to suing Boeing, claiming that they were victims of retaliation for bringing up manufacturing mistakes.
Joseph Clayton, a technician at the North Charleston plant claimed he often found debris dangerously close to wiring beneath cockpits. He said: "I've told my wife that I never plan to fly on it. It's just a safety issue."
Kevin McAllister, Boeing's head of commercial airplanes, said in a statement: "Boeing South Carolina teammates are producing the highest levels of quality in our history. I am proud of our teams' exceptional commitment to quality and stand behind the work they do each and every day."
Among other things, employees have claimed that faulty parts have been installed in planes, tools and metal shavings have routinely been left inside jets, often near electrical systems, and aircraft have taken test flights with debris in an engine and a tail, risking failure.
John Barnett, a former quality manager who worked at Boeing for nearly three decades said that he found metal slivers hanging over the writing that commands the flights controls. Barnett said if the sharp pieces penetrated the wires, it would be "catastrophic". He was so concerned that he filed a whistleblower complaint with regulators. He said he had repeatedly urged his bosses to remove the shavings, but they refused and then transferred him to another part of the plant.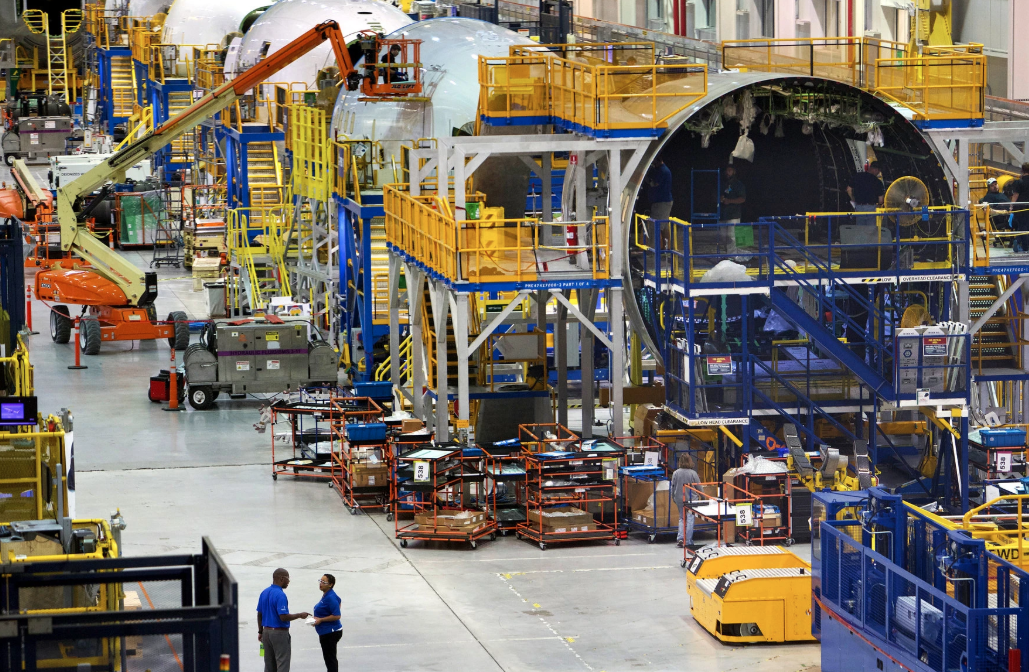 An FAA spokesman said the agency conducted inspections on several plans certified by Boeing as free of debris, but found the same metal slivers. It is a problem that can lead to electrical shorts and cause fires. Officials also believe the shavings may have been the cause of damage for an in-service airplane on an occasion in 2012. The FAA wound up issuing a directive in 2017 that Dreamliners needed to be cleared of shavings before delivery.
Barnett said: "As a quality manager at Boeing, you're the last line of defense before a defect makes it out to the flying public. And I haven't seen a plane out of Charleston yet that I'd put my name on saying it's safe and airworthy."
But wait there's more: another issue popped up right after the 2nd 737 MAX crash: customers were finding random objects in new planes.
The North Charleston plant called a meeting to discuss the issue, where a Senior Manager urged the team to check more carefully, stating: "The company is going through a very difficult time right now."
Employees are supposed to clean the aircraft as they manufacture it so they don't contaminate the planes with shavings, tools, parts or other debris. But it has still been a problem in SC. Brad Zaback, the head of the 787 program, reminded the North Charleston staff in an email this month that debris "can potentially have serious safety consequences when left unchecked."
Customers like the Air Force have also been turned off by the manufacturing sloppiness. In March, they stopped deliveries of the KC-46 tanker after finding a wrench, bolts and trash inside new planes.
Will Roper, an assistant secretary of the Air Force, said: "To say it bluntly, this is unacceptable. Our flight lines are spotless. Our depots are spotless, because debris translates into a safety issue."
Workers at the SC plant said debris is a continual issue.
Rich Mester, a former technician who reviewed planes before delivery said: "I've found tubes of sealant, nuts, stuff from the build process. They're supposed to have been inspected for this stuff, and it still makes it out to us." Mester has been fired and a claim on his behalf was filed with the National Labor Relations Board.
He continued: "Employees have found a ladder and a string of lights left inside the tails of planes, near the gears of the horizontal stabilizer. It could have locked up the gears."
Dan Ormson, who worked for American Airlines said he used to "regularly" find debris when inspecting Dreamliners. The debris included loose objects touching electrical wiring, rags near the landing gear and once finding a piece of bubble wrap near the pedal the co-pilot uses to control the plane's direction. He also once saw that a bolt was loose inside one of the engines, which could have caused it to malfunction.
Another Dreamliner built for American Airlines suffered a flood in the cabin so bad that ceiling panels, seats and electronics had to be replaced.
One current technician at the plant recently found chewing gum holding together a door's trim. He said: "It was not a safety issue, but it's not what you want to present to a customer." Several former Boeing employees also told the NYT that managers pushed quality inspectors to stop recording defects.
Cynthia Kitchens, a former quality manager, said: "It was intimidation. Every time I started finding stuff, I was harassed."
Mester concluded: "They're trying to shorten the time of manufacturing. But are you willing to sacrifice the safety of our product to maximize profit?"
You can read more troubling details in the extended NYT report here.