From Zero Hedge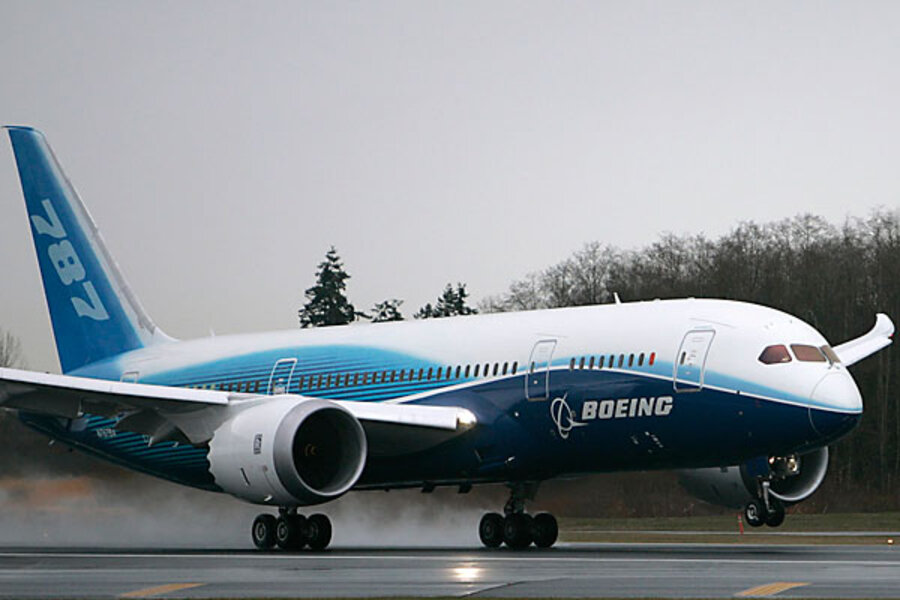 By Tyler Durden
An internal FAA memo, viewed by WSJ, reveals another crisis that could be developing at Boeing, and no, it does not involve the 737 Max that remains grounded. New details are emerging, the company's 787 Dreamliner could have components within its fuselage that do not meet design standards.
The Aug. 31 FAA memo stated quality-control lapses at certain Boeing 787 Dreamliner production lines, located in South Carolina, could date back to at least a decade ago. The planemaker told aviation authorities that certain parts failed to meet its own "design and manufacturing standards."
The parts in question are "nonconforming" sections of "rear fuselage, or body of the plane, that fell short of engineering standards," WSJ said, citing the memo. Sources told WSJ these revelations might spur accelerated inspections that could cover 900 of the 1,000 jets produced since 2011.
Boeing told aviation regulators that quality lapses of certain fuselage parts do not pose an immediate threat to the air safety of the wide-body jet airliner that is mainly used for international flights.
These new developments come as Boeing pulled eight 787 Dreamliners in August for repairs, discovering they did not meet structural-soundness "requirements for safe flight and landing," according to the FAA memo.
Compound these developing 787 Dreamliner issues with the two fatal accidents of its narrow-body 737 MAX, and Boeing is experiencing widespread manufacturing quality-control lapses.
Boeing has notified all airlines with 787 Dreamliners about the problems, the spokesman told WSJ. The memo said Boeing had requested more time to resolve some of these issues.
According to one person briefed on the FAA's discussions with Boeing, there is a new focus on why manufacturing breakdowns occurred and how computerized safeguards failed to alert production crew on parts that failed to meet design standards.
WSJ said as Boeing engineers investigate flight records to identify 787 Dreamliners with possible issues, the FAA already has knowledge of one of the defects: "the planemaker didn't test how it produces shims, or material that fills gaps between barrel-shaped sections of the jets' fuselages, to ensure they meet requirements." The shims are manufactured at Boeing's factory in North Charleston, South Carolina.
On top of 787 Dreamliner and 737 Max design woes, Boeing has seen six straight months (as of August) of airlines canceling narrow and wide body plane orders as the virus-induced downturn in air travel has doomed the industry for the next several years.
The release of the WSJ story describing Boeing's latest woes comes as the US is on holiday with financial markets closed.