Thermocouples
When replacing thermocouple wiring, how do you know what color (green or white) is what material?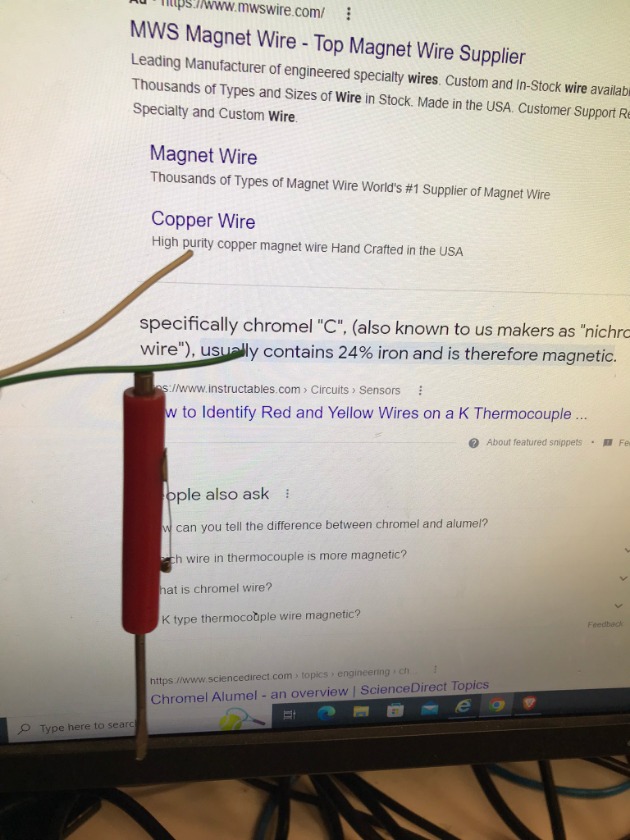 Chromel (green) is magnetic. It should be attracted to a magnet.
We found the opposite for the pins. Alumel pins seemed to have a greater pull to a magnet.  
Stream item published successfully. Item will now be visible on your stream.