The Independent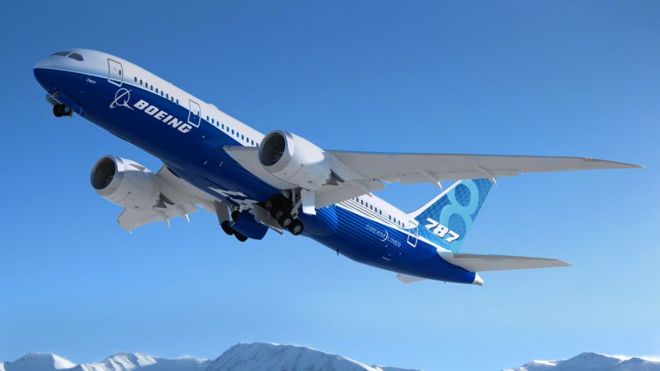 By Simon Calder
A former Boeing engineer has claimed that the planemaker cut corners on safety aboard the Boeing 787.
https://www.bbc.co.uk/news/business-50293927" John Barnett told the BBC that some passengers on the flagship long-haul jet, known as the Dreamliner, could have been left with no oxygen in the event of a sudden decompression.
He said that tests at the South Carolina assembly line suggested one in four of the aircraft's personal oxygen systems could fail.
In an accusation that adds to the pressure on Boeing, he also claimed that parts known to be faulty were fitted to the jet.
Boeing, whose safety culture is under intense scrutiny following two fatal crashes of the 737 Max, has denied the accusations.
Mr Barnett was a quality control manager at the Boeing plant in Charleston for three decades.
In April 2019 https://www.nytimes.com/2019/04/20/business/boeing-dreamliner-production-problems.html" he told the New York Times that he had discovered clusters of metal slivers that, he said, were dangerously close to flight control wiring.
"I haven't seen a plane out of Charleston yet that I'd put my name on saying it's safe and airworthy," Mr Barnett said at the time.
He has now told the BBC that some of the oxygen cylinders fitted onboard were faulty.
Part of his job was to "decommission" equipment that had had to be replaced – typically because of minor damage during assembly. The work included discharging oxygen cylinders.
Emergency oxygen is carried on every passenger jet in case of sudden depressurisation, as happened to https://www.independent.co.uk/travel/news-and-advice/southwest-airlines-latest-safety-record-passenger-died-ryanair-easyjet-qantas-a8313751.html" Southwest flight 1380 on a flight from New York to Dallas in April 2018.
While the Boeing 737 was flying at 32,000 feet, an uncontained engine failure broke a window. The oxygen system worked normally, but a passenger who was partially sucked out of the aircraft lost her life.
Mr Barnett said that some 787 cylinders did not discharge as they were designed to do, and in a subsequent test of 300 such cylinders "straight out of stock", 75 were found to be faulty.
He complained to his managers and subsequently to the Federal Aviation Administration (FAA), but the safety regulator said that Boeing was dealing with the issue.
Boeing told the BBC that in 2017 it had identified some oxygen bottles that were not deploying properly, but said: "We removed those bottles from production so that no defective bottles were placed on airplanes, and we addressed the matter with our supplier."
The 787 had a troubled introduction into service. After lithium batteries on some planes combusted, https://www.independent.co.uk/travel/simon-calder/simon-calder-dreamliner-dont-fret-about-the-jet-yet-8457228.html" the Dreamliner was grounded for three months.
It is now one of the most successful aircraft, with British Airways, Norwegian, Tui Airways and Virgin Atlantic among many using the aircraft – though some 787s are currently grounded because of https://www.independent.co.uk/travel/news-and-advice/christmas-flight-cancellations-rolls-royce-trent-1000-engine-turbine-blade-failure-boeing-787-air-a8099201.html" faults with their Rolls-Royce engines.
Mr Barnett also claimed that workers fitted faulty parts from scrap bins to aircraft on the production line.
Boeing said it had "implemented corrective actions to prevent recurrence".
The former manager told the BBC: "Based on my years of experience and past history of plane accidents, I believe it's just a matter of time before something big happens with a 787."
He is currently engaged in legal action against Boeing about what he says is the company's adverse impact on his career.
The planemaker says: "Boeing has always focused on the safety of its products and people.
"We are more committed than ever to our shared responsibility to design, build and service the safest products: safe for all the teammates who design and build them, safe for the passengers who fly on them and safe for the people who service them."