I've never really used "grid" from chapter 91.
I looked at my copies of the 737-300/400 and 767-200 chapter 91, "grid" is not mentioned at all.
I'm assuming grid location would be Vertical (letters) and Horizontal (numbers) of each breaker on a particular panel.
From your sheet and one I dug out of a 767 manual.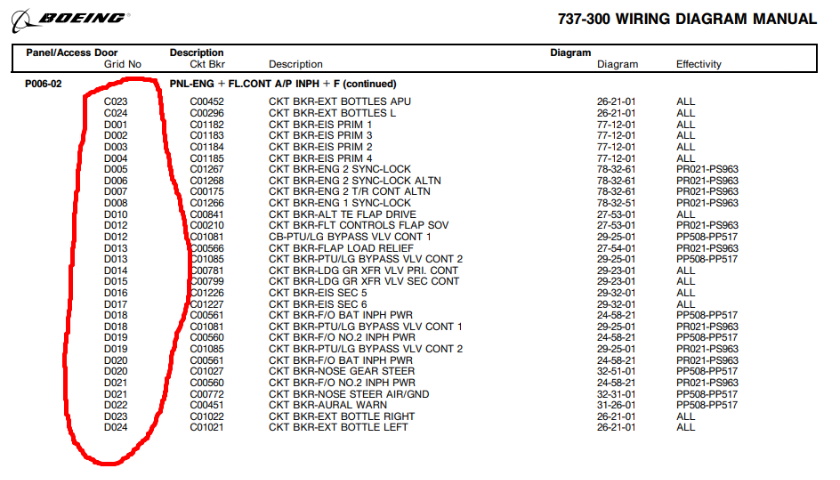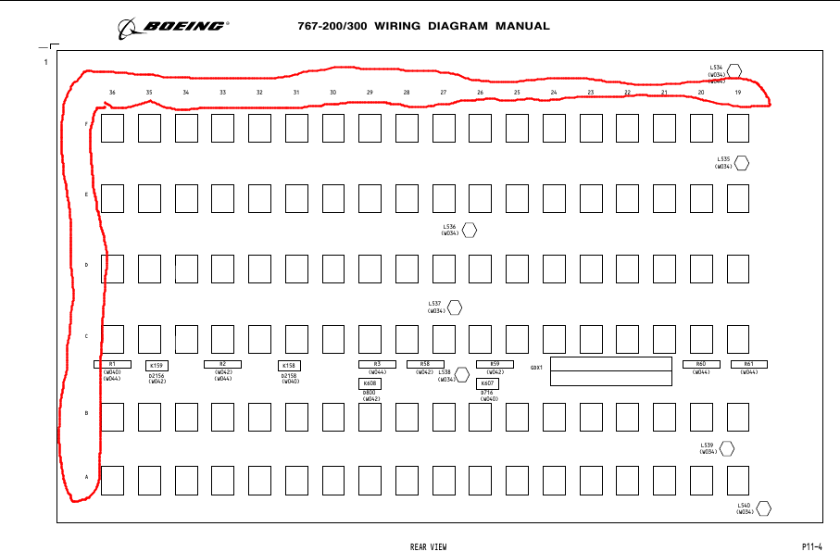 Each breaker has a specific location on each panel. Maintenance Manuals usually call for breakers to be pulled before a task is started. Breaker location is usually mentioned by Panel, Row, and Number.
The pilot's "Red Tab Book" (Emergency Procedures Book) will mention breaker location in the same way.