Landing Gear Control
9 months 3 weeks ago
#424
by Mark
I recently had a three day ass-kicking on a Cessna 421 gear system that was popping the control breaker whenever the gear handle was placed in the up position. The system uses two switches on each gear and all three systems are wired in parallel. We had a short in the right wing disconnect plug, but the problem could not be truly isolated until all gear wiring was separated by individual gear. This involved physically tracing wires in the nose and under the instrument panel. This aircraft model uses "splices" instead of terminal blocks. Finding those splices was a
REAL
pain.
Otherwise, some learning was accomplished: A hydraulic selector valve and a hydraulic load valve are used to retract and extend the gear. From my best guess, the load valve (supplies pressure) is used for both up and down. The selector valve appears only to be used in the up direction. I'm assuming that when the solenoid is powered on the selector valve it pushes on a spring that normally keeps the valve porting fluid for a gear down condition.
Wiring depicted in the 421 maintenance manual.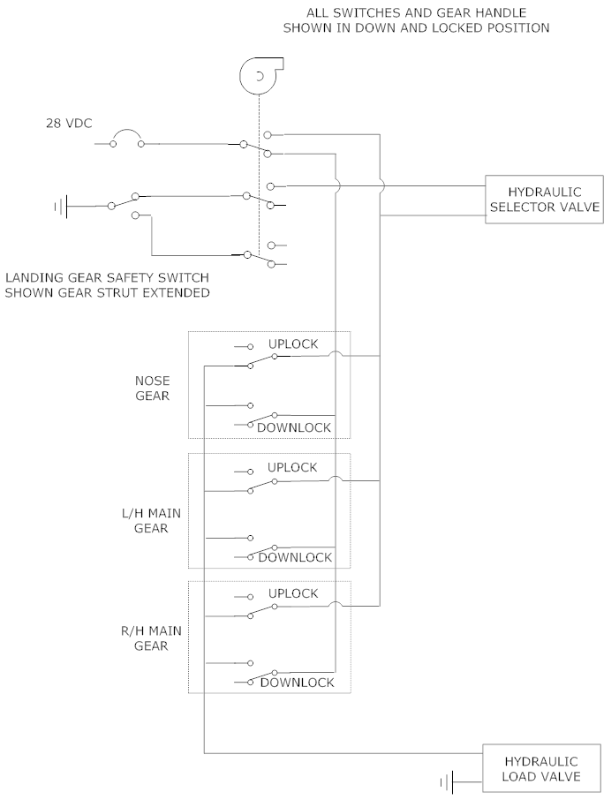 Condition when gear handle selected up.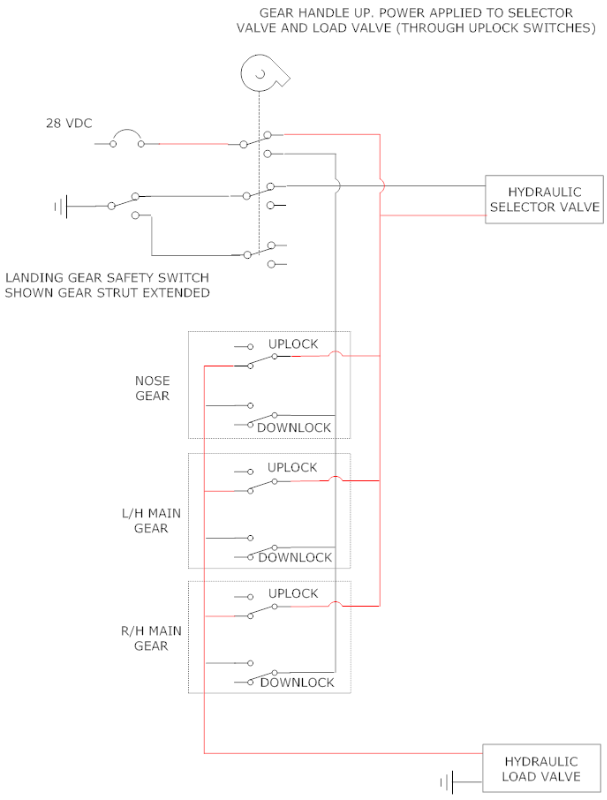 Gear up and locked when gear handle selected down.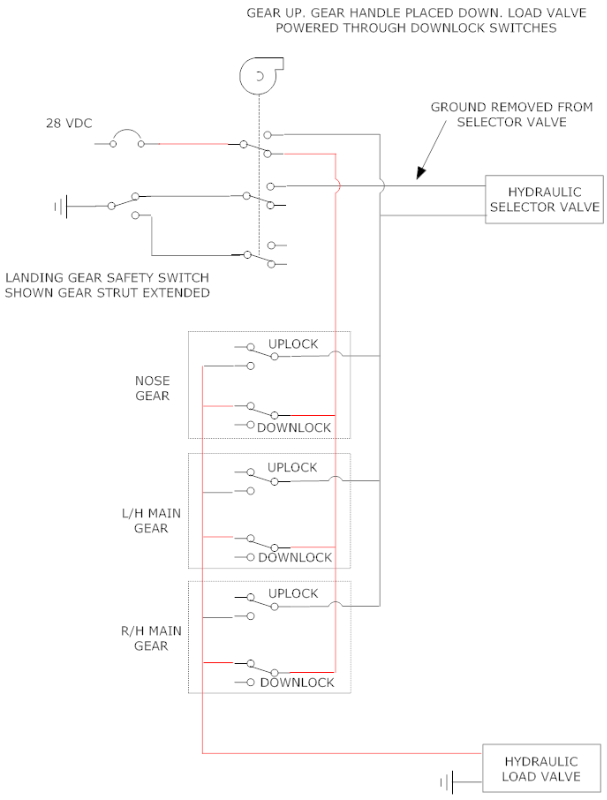 Please Log in or Create an account to join the conversation.
9 months 1 week ago
#427
by Mark
In thinking back...... it is very important to make sure that both sets of switches on each gear are wired correctly. If by chance (I'll throw out an example) the left gear downlock switch is bad and the left gear actuator is slower than the other two, power will be removed from the load valve before the left gear is fully down and locked.

It is a little far fetched though, I'm betting gravity along with the initial down movement would probably let the gear lock down. I could easily push the gear into a lock when it was hanging halfway.

Now...... would gravity be hindering the gear going up and locked???
Please Log in or Create an account to join the conversation.
Premium Member
Premium Member
Time to create page: 0.149 seconds