There have been numerous times that I've run across wires that will show good voltage, but the user device (relay, valve.....) will not work.
One easy test to see if a wire will carry a amperage load is to put a bulb on it. If the power wire (or ground wire) will not light the bulb..... you've got a bad crimp on a cannon plug pin or a wire that's hanging on by just a few strands.
This works well on 28VDC systems using a DC bulb.
As far as AC goes..... you really need a test actuator. Something like an outflow valve drive motor would put a significant load on a 115VAC wire.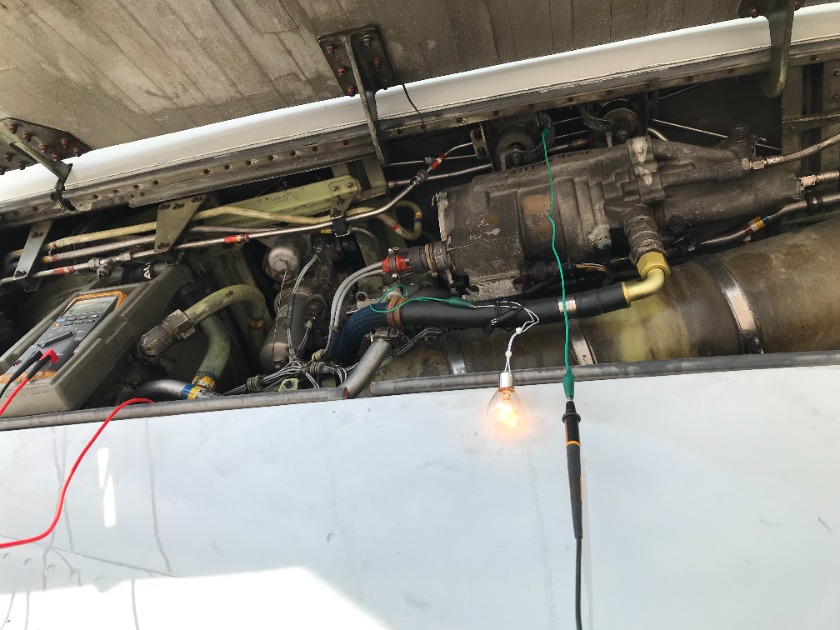 In the image above, I've got a test bulb hanging from the thrust reverser isolation valve plug of an aircraft with quite a history of reverser problems.
Early in the day when the aircraft and outside air were cool..... the bulb wouldn't light. As the sun warmed up the wing, the bulb came on. No wiring was moved, shook, or plugs removed to cause the light to come on.
The pylon to wing connection plug is located under a panel on the top-side of the wing. We have not gained access to that yet, but it's almost guaranteed that our problem is at that plug. (My guess is a broken pin crimp. Heat expansion probably makes the wire push against the back of the pin just enough to let sufficient current flow.)
More to follow.....